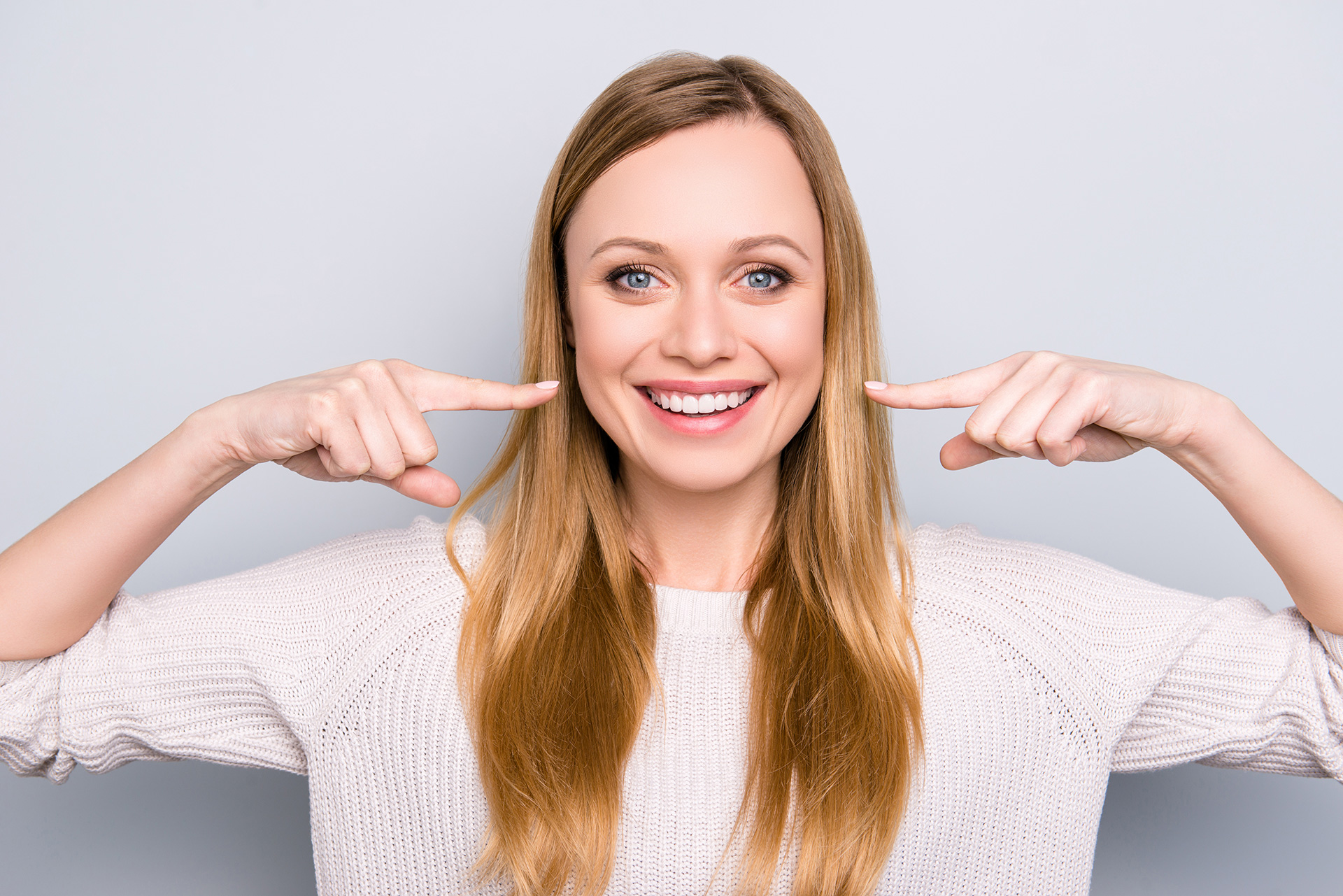 Tons of celebrities have a set of white and straight smiles thanks to porcelain veneers. 
If you think having a pearly white smile can only be seen on television, think again. 
You can have it too.
People who want a beautiful set of straight white teeth or have issues with their teeth that need restoration can probably look into getting porcelain veneers. 
Porcelain veneers aim to achieve maximum results conservatively and conveniently. 
That is also why having porcelain veneers have been an increasingly popular dental restoration solution. 
Do you want to know more about why veneers are a popular choice if you want to restore and transform your smile? 
Let us find out! 

1. Porcelain veneers provide a versatile dental solution.
Restoring your smile can change your entire face. 
One of the reasons why porcelain veneers are a popular dental restorative option is that they can solve a wide range of dental problems by improving the color, shape, or size of your tooth.
You can choose to have a single veneer placed on your teeth to better the appearance of an individual or irregularly shaped tooth. 
You can also have a set of veneers for your front teeth if you like. 
Aside from that, veneers can restore and improve your smile in the following ways: 
Cover a discoloured tooth or teeth. 

Hide teeth gap on your front teeth. 

Make a small tooth look longer or wider. 

Conceal uneven tooth edges.
2. Porcelain veneers give natural-looking dental results.
Another reason why veneers are also popular is that they look, feel and function like your natural teeth. 
Since you will have customized veneers based on your teeth, these will blend with your teeth' color, shape, and unique features. 
Typically, the result flatters your overall facial look.
No one will know you had your porcelain veneers unless you point it out. 
3. Porcelain veneers are durable and long-lasting.
Another reason why this cosmetic dentistry device is popular is because of how long-lasting they are. 
Porcelain veneers are durable and can resist the forces of biting and chewing. 
A good oral hygiene habit and avoiding habits that could crack the veneers, your restorations should last for many years.
4. Porcelain veneers are designed and customized to your needs.
Since each of us has different dental conditions, your veneers are also specifically designed and constructed to your dental needs while making sure that these will blend with your natural teeth and flatter your facial look.
5. It has a simple placement process.
Typically, you have two visits to complete the porcelain veneer placement process.  
Before designing and constructing your dental veneers, there will be data collection and impressions on your first visit. 
After that, your teeth will undergo preparation, and the veneers will be placed temporarily in your teeth.
When your permanent veneers are ready, the temporary veneers are removed and replaced by permanent restorations.
 Indeed, it is a straightforward process that gives instant results. 
Tooth For Thought
The dental veneer is a cosmetic device that alters and improves the appearance of your teeth. 
We discussed why porcelain veneers are getting the hype in the cosmetic dentistry market today. 
Its durability and versatility to provide dental restoration with optimal natural-looking results suit well for those who are looking to transform their smiles instantly. 
If you are considering this cosmetic dental work, contact us today to get a consultation if you are a great candidate for a dental procedure.