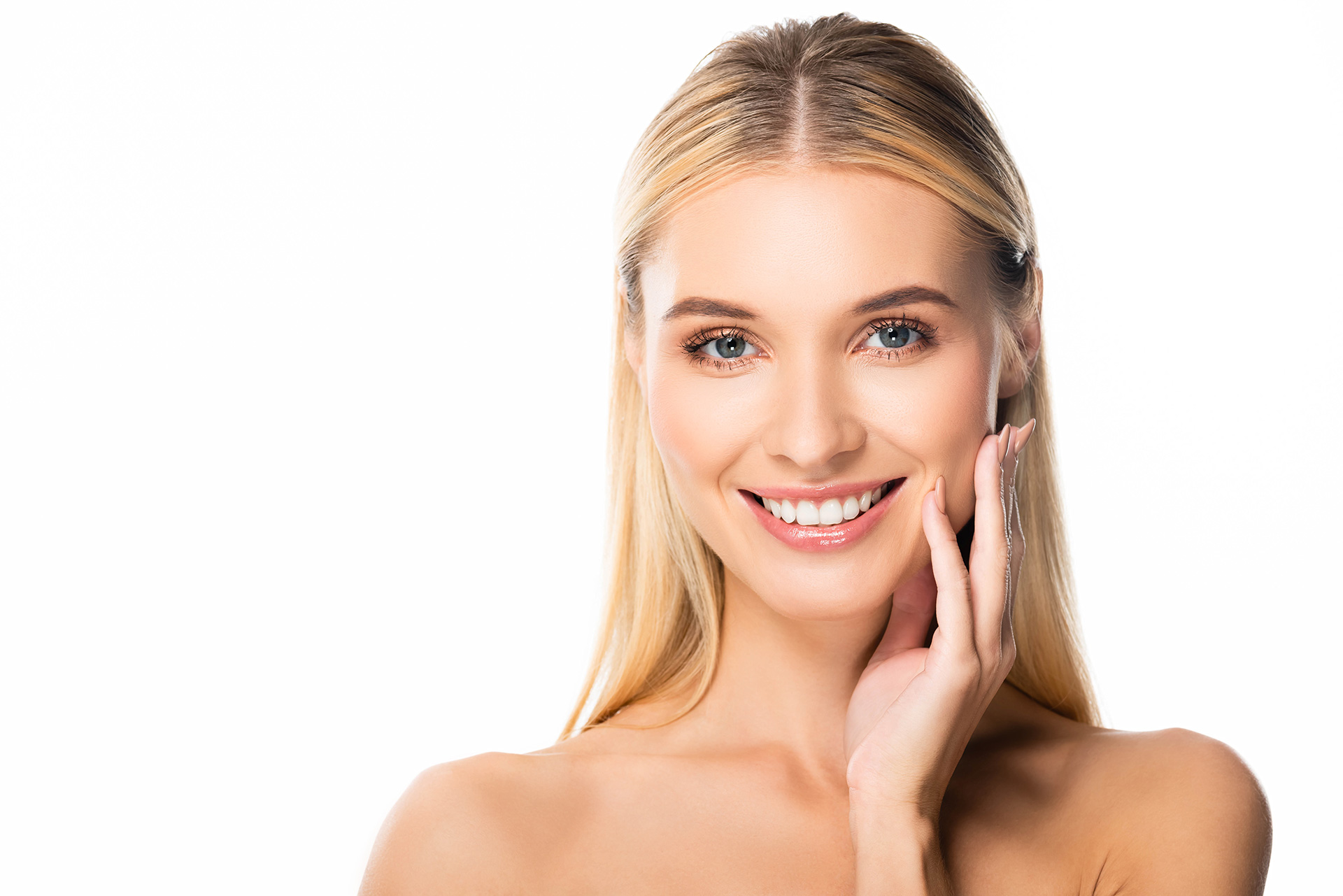 Your smile can make or break the first impressions about you.
But what happens if your tooth needs a minor treatment to make your smile shine? 
That is where a dental veneer could help restore and enhance your smile. 
Dental veneers are a great option to address aesthetic and dental health problems with your teeth.
Learning more about dental veneers and their benefits can help you gain the clarity you need to decide if you want to proceed with this dental procedure.  
Let us check it out! 
What are dental veneers?
 
Dental veneers are thin shells made for your teeth. 
These are restoration tools used to improve the appearance of your teeth.
According to the American Dental Association, a veneer is a permanent dental procedure used to correct tooth imperfections, like chipped or stained teeth. 
Dental veneers are thin composite resin or porcelain coverings bonded to the front surface of a tooth using dental cement.
If you have tooth discoloration, tooth chips and cracked, veneers could be an option for your dental restoration. 
What are the different types of veneers?
Dental veneers are composed of a resin composite material or porcelain. 
There are also no-prep veneers, which have a different application process.
However, studies show that porcelain is more resilient to staining and is the most tooth-like material. 
Porcelain veneers address physical and aesthetic problems faced by most patients.
Porcelain veneers are wafer-thin and tooth-coloured shells custom-made to fit the frontal teeth. 
When the shells are attached to the front of the teeth, they restore the shape, size, length and colour of your teeth. 
Also, they are stain-resistant than most materials and better mimic the light-reflecting properties of natural teeth.
How are veneers put on teeth?
Application of the traditional dental veneers includes grinding down the tooth structure. 
Sometimes, removing some of the teeth or even past the enamel occurs during this procedure. 
It provides proper placement for your veneers but is also an irreversible and painful dental procedure that often requires a local anesthetic.
Tooth reduction also depends on the number of teeth involved and your dental issues.  
When it involves several teeth, your dentist may order a wax model to show you what your veneers would look like after. 
For no-prep veneers, these may require some minimal tooth alteration or preparation.
What are some of the ways that Porcelain veneers can improve your smile?
Now that you know what veneers are, we understand that this cosmetic dentistry procedure might be overwhelming without knowing the benefits of having one to improve your smile and overall dental health. 
So here are shortlist of benefits of having porcelain veneers to achieve the smile you deserve.
1. Porcelain veneers can help with some dental issues
Porcelain veneers help fix tooth cracks, chips, gaps and even discoloration.  
If you have small gaps between your teeth, porcelain veneers can cover any empty spaces between your teeth.
Overcrowded teeth are more prone to dental cavities or tooth decay. 
Porcelain veneers can fix that. They will give you a more symmetrical smile and improve your dental health.
With a customized porcelain veneers fit for your teeth, they can alter the shape, spacing, length, colour, and alignment of your teeth.
If you have uneven teeth or baby teeth, Porcelain veneers can give more uniform teeth in shape and size. 
Other patients may have Microdontia. It occurs when one or more teeth appear smaller than usual. 
If you have a condition called microdontia, this can help you achieve a symmetrical smile.
A broken or chipped tooth can affect how you chew and eat food. 
With porcelain veneers, they can conceal uneven edges and protect your teeth from any further damage. 
You can eliminate stained teeth since porcelain veneers are stain-resistant.  
Lastly, if you have sensitive teeth, porcelain veneers can provide extra protection and prevent any future discomfort or pain when eating or drinking. 
2. Porcelain veneers can give you a long-lasting smile
Porcelain veneers are more stain resistant and durable than tooth enamel, so they will lessen your tooth discoloration and could last a long time with the proper dental care.
Porcelain veneers can last from seven to fifteen years before you need to replace them. 
Of course, practicing proper dental hygiene and being aware of the foods you eat can determine your veneers' longevity. 
Even though porcelain veneers are durable, avoiding sticky or chewy foods can protect them in the long run. 
With proper dental care, its durability can protect your teeth for many years, and the only time you have to replace them with new ones is when your veneers start to age out after many years,
3. Porcelain veneers provide a safe way to restore your smile
People who consider getting veneers have the most common concerns about the irreversible effect and the potential decay and infection of this cosmetic dentistry procedure.
The good news is that veneers do not carry a high risk of tooth infection and decay compared to natural teeth. 
Parts of your natural teeth are still exposed, so brushing your teeth twice a day and flossing is still needed after you get your veneers.
Limiting your sugary and acidic foods intake can also help maintain your oral health and veneers. 
Porcelain veneers also do not harm your gums. Your gums can tolerate the external pressure from the porcelain wall.
Lastly, Porcelain veneers don't harm your teeth as long as you see a qualified cosmetic dentist. The first step to providing patients with porcelain veneers includes taking x-rays to ensure their teeth are healthy and tooth decay free. 
Your dentist will sometimes need to treat your teeth before you can begin the treatment. Once your teeth are healthy, that is the only time your dentist will need to prep your teeth for this cosmetic dentistry procedure. 
4. Porcelain veneers provide a natural tooth appearance.
Since Porcelain veneers are custom fit for each patient, you can choose the veneer colour and shade that makes darker teeth appear white.
So not only do porcelain veneers hide imperfections. They also provide a natural-looking appearance.
That is why you can barely see the difference between veneers and your natural tooth.
Tooth For Thought 
Porcelain veneers are safe dental tools to restore your teeth. Porcelain veneers application helps you to solve some of your dental issues and provide positive and long-lasting effects on your teeth aesthetically and overall oral health.
Since this kind of procedure is irreversible and can be overwhelming, we hope that this article has gained the clarity you need and provided an informed decision.
If you want to learn more about this cosmetic dentistry procedure, Book a consultation with us to ensure that getting dental veneers is the right choice for you and your dental health.