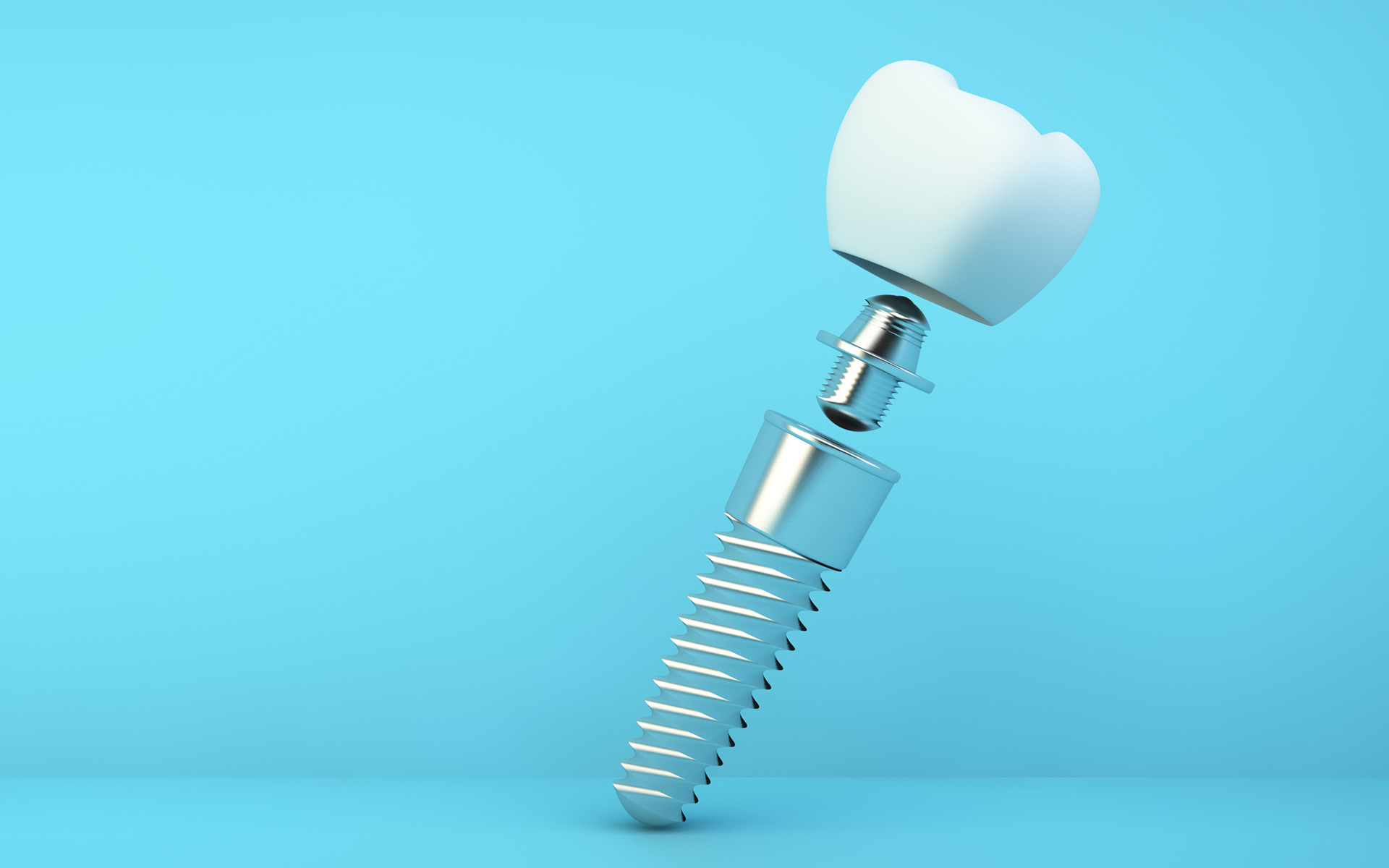 Dental implants are one of the most widely considered tooth replacement options available. Dental implants are made of titanium. They are metallic posts screwed into the jawbone under the missing tooth's empty socket. 
Once a dental implant is rooted within the jawbone, your body naturally heals around it, making it a part of your dental anatomy. After this procedure, you don't need to worry about your teeth coming loose again!
Since dental implants are the only tooth replacement option that permanently replaces the missing tooth root, dental implants are popular over other tooth replacement treatments. Moreover, according to recent research, over 3 million dental implants are placed yearly in the United States.
Want to know more about why they are so popular?
Let's talk about the top five reasons dental implants are popular tooth replacement options.
Reason #1: Preserve Your Facial Structure and Jawbone
Dental implants can restore not only your smile but also preserve your jawbone. 
When you lose your tooth, your jawbone deteriorates, making your face appears sunken.
Dental implants function like your natural teeth while making them look natural. 
They are the only tooth replacement that stimulates new bone growth from your jawbone and supports the shape of your face, making you younger-looking and preventing other long-term dental problems.
Reason #2: Results Could Last A Lifetime
While some other tooth replacement treatments like dentures and bridges have to be replaced every 5 to 10 years, dental implants could last several decades with proper dental care. 
Although implants could cost a lot of investment, you will not need to invest in any additional maintenance work. 
Just brushing and flossing your teeth regularly like your natural teeth is only required. With proper oral care, dental implants can last for decades! Having dental implants could lead to long-lasting results and rewards.
Reason #3: Outstanding Success Rate
With a high success rate of 98%, dental implants have a proven track record of long-lasting, predictable and reliable outcomes than other tooth-replacement treatments. 
Dental implants survival rate can also vary per patient as factors can influence its success like: 
 Gum health

Oral hygiene habits

Jawbone depth

Tobacco use
Reason #4: Improve Your Ability To Eat Your Food
Since dental implants are deeply rooted in your jawbone, they help improve your ability to chew your food and the type of foods you can eat. You can now eat your favourite foods without worrying about slippage incidents like dentures.
Reason #5: A Secure and Comfortable Tooth Replacement Option
Because dental implants are deep-rooted in your jawbone, they will not move around once the implant has healed. Unlike dentures, which may slip or hinder your ability to speak or eat confidently, dental implants ensure security and comfortability. Plus, no need for adhesive or excessive maintenance with dental implants.

Tooth For Thought
Now that you had a glimpse of some of the benefits of having dental implants, it also proves why dental implants are so popular as a tooth replacement option. Do you want to take the first step toward a youthful and healthy smile? Contact us today!